CPS Spring Fling 2020 Attendee Information
Wednesday, March 11th, 2020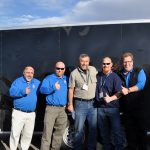 Learn the Latest Industry Technology. Win Amazing Prizes. Attend Free Classes. Build Your Network. Early Season Spring Fling Discounts.
Bring your company and employees to Spring Fling to take advantage of the free industry classes offered while catching up on the latest industry technology and be entered into drawings to win amazing prizes. Spring Fling is also the best time to buy products at season low costs. All landscape & irrigation, pump & well, golf, and grow industry professionals are welcome to attend Spring Fling at no cost and all visitors will receive a free lunch on us. We look forward to seeing you at our event!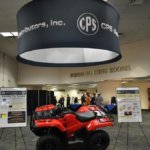 Prizes & Giveaways
All who attend Spring Fling will be entered to win door prizes and other giveaways. Additionally, specific giveaways, including our grand prize giveaway will be awarded to customers based on the amount of pre-season orders they place at the Spring Fling event. Past grand prize giveaways have included atv's, flat screen tv's and many other great prizes.
Free Seminars and Classes
We bring in some of the very best educators to teach topics that are most important to you, our customers. Some of our classes and seminars qualify for (CEU) Continuing Education Credits. Past classes have included: electrical troubleshooting, 4 step sales process, new technology in pump controls, LED lighting trends, pump sizing, two-wire systems, and advantages of using paver & wall block just to name a few.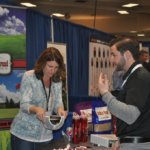 New Product Updates & Innovation
Visitors who attend Spring Fling are welcome to visit over 70 of the most relevant vendors in the Green Industry. Exhibitors will be in attendance to explain existing inventory and show off the new products available. Visitors are able to ask the vendors questions and get new ideas of how they can better use the vendor's products in the field.
Special Spring Fling Savings on Products
Spring Fling is the very best time of the year to place orders because it is the lowest pricing of the season. Also, the larger order you place the more entries you get into our grand prize drawing. CPS staff will be on hand to assist you with purchasing options. If you have yet to sign up with CPS to become a qualified wholesale buyer, visit our Become A Customer page or visit our CPS info booth at the show to get signed up and gain instant access to the very best product selection with the best customer service in the industry.




Attend Colorado and Wyoming's Premier Landscape & Irrigation, Pump & Well, Golf, and Grow Trade Show
Free Courses
Grand Prize Giveaway
Over 60 Vendors
Door Prizes
Free Lunch
Discounts on Orders




Exhibitors at Spring Fling Come Face to Face With Over 1,000 CPS Customers and Industry Professionals.
Free Courses
Grand Prize Giveaway
Over 60 Vendors
Door Prizes
Free Lunch
Discounts on Orders