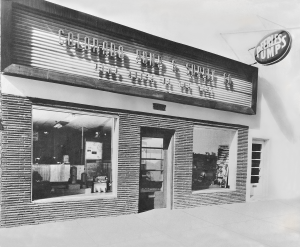 CPS distributors, inc. was founded in 1890 as E. Perry & Son. The name was changed in 1938 to Water Engineering Co. and again in 1947 to Colorado Pump and Supply signifying its importance to the industrial, commercial, and water well pump industries.
As Colorado Pump and Supply progressed through the years, they became quite versatile in many areas such as farm equipment, agricultural irrigation supplies, grounds maintenance equipment, water well drilling and the turf irrigation industry.
Why Partner With CPS?
As a result of that versatility and the company's desire to concentrate solely on the wholesale distribution business, its name was changed once again in 1973 to its current title of CPS distributors, inc.
In 1981 CPS acquired Water Systems, Inc in Casper, Wyoming making it a wholly owned subsidiary of CPS distributors, inc, giving the company its first presence in the state of Wyoming.
Since that time CPS has opened numerous branches along the Front Range allowing contractors immediate, convenient access to everyday products needed to better serve their growing markets. These branches range in size from 5 to 15 thousand square feet, stock a full range of the most popular products, and have been strategically located in both Colorado and Wyoming with operations in Casper, Cheyenne, Colorado Springs, Fort Collins, Glenwood Springs, and multiple locations in the Denver Metro area.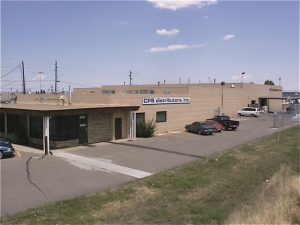 In June, 1999, CPS acquired Western Pipe Supply which dramatically increased its market share in the Boulder and Longmont regions.
Then, in February 2005 CPS relocated its corporate offices and main warehouse to its current location in Westminster, Colorado.
This new facility features 45,000 square feet of office and warehouse space and utilizes 2.5 acres of storage yard on an 8.27 acre site. It is a model location for a wholesale industry that includes pumps, sprinklers, lighting, landscape and water feature products.
Many changes in both the market and CPS have come about since 1890 but one thing has never changed. CPS continues to be the most recognized supplier of pump and irrigation materials in the entire Rocky Mountain region.
CPS believes the real foundation of the company is a happy, motivated and well-trained work force that makes it possible to fulfill the company's primary mission statement:
To provide customers with the highest level of responsive, efficient and courteous service.
To provide customers a wide variety of high quality products, in adequate supply, that encompasses the entire spectrum of pump, water well, landscape and irrigation requirements.
To lead our industries in the introduction of emerging technology.
To search for products that maintain and conserve our environment and energy resources.
To support our industries through educational programs that pertain to products, service and improved business techniques.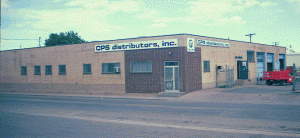 With more than a hundred years of history, CPS is a company that's survived good times and bad, be it economic situations, political environment, weather related disasters, etc.. With that in mind, CPS can certainly tout the expertise to handle almost any situation that may occur.
Today, CPS is as excited as ever to continue its role as one of the leading wholesale distributors in the United States. In its second hundred years of business, CPS maintains that serving the customer is its number one priority if it expects continued success throughout the next century.
Welcome to CPS Distributors,
"Providing another Century of Leadership"