Professional Landscape Contractors are often sought out to create the backyard of their customers dreams, but did you know with the rise in social awareness towards the environment, customers are also looking to their contractors for ways to be more environmentally conscious? Something as simple as educating customers on the benefits of a smart irrigation system, or reasons to use and preserve native plants, can catapult your company's value and solidify your memorability through the eyes of the consumer.
The reasoning behind Sustainable Landscape Management
ALCC announced its newest program, Sustainable Landscape Management (SLM). A certification program that will educate and set the standard for sustainable landscape practices in Colorado. The reasoning behind this is simple: Colorado as well as the Western U.S. are dry. This year, we were fortunate to have had a wet winter and record snowpack, but we all know that the climate trends are pointing to an increasingly drier environment as time progresses.
Through the SLM initiative, ALCC, and its partners are raising awareness on water conservation and best management practices (BMP's). These methods will result in increased drought protection and ultimately a healthier environment for years to come. SLM's foundation is built on its focus to educate Landscape Professionals on applying the right maintenance practices at the right time. The below list of reasons is shared from ALCC's website and can be further researched here.
ALCC's reasoning for the program
Sets the standard for landscape maintenance in Colorado
Creates a blueprint for all professionals who maintain landscapes
Increases water conservation and reduces plant loss
Raises the level of professionalism
What will the SLM Certification Program do?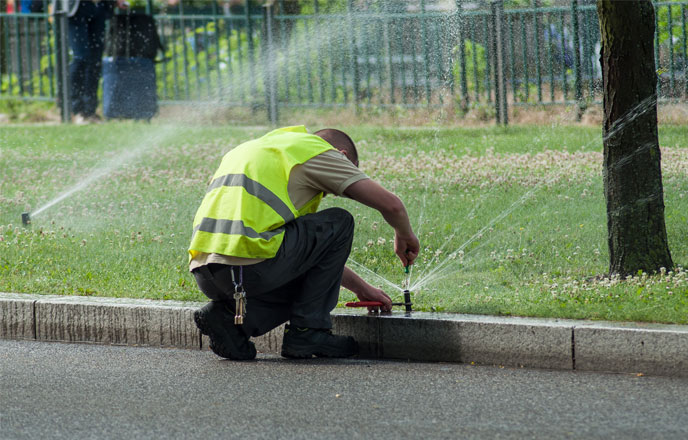 ALCC has developed an extensive SLM Manual available now when you sign up. The SLM Manual will define proper maintenance practices for water efficiency that can be used for both residential and commercial landscapes. The SLM Manual will be the Landscape Professional's guide through the SLM training course and certification test.
The benefits of the SLM Certification Program listed on ALCC's website are,
Certifies public and private employees on SLM practices
Positions Municipalities and Companies as innovative and a part of the sustainability solution
Showcases maintenance professionals as stewards of sustainability
Demonstrates that landscape maintenance is part of the water conservation solution – not the problem
Levels the playing field for all landscape maintenance providers by using the same standards
Educates the public on what proper landscape maintenance looks like
Attracts potential clients and new industry professionals
How does this benefit your company?
We recognize that certification can bring stress to company owners. Increased standards can sometimes become a liability if crews are not trained successfully. So why should you do it?
Well for one, you could increase your profits by charging more.
Nielsen, a global measurement and data analytics company, conducted a study in 2015 polling 30,000 consumers in 60 countries on brand and buying behaviors. Across the board, Nielsen's study found one overwhelming conclusion, that consumers are willing to pay more for one thing: Sustainability. It was found that Millennials (defined as those born 1977 to 1995) especially agreed to this by a whopping 73%.
This essentially means, that almost 3 out 4 of your Millennial customers are willing to pay you more if you offer sustainable solutions.
Other ways SLM certification can benefit you,
It differentiates you from the competition. That goes for businesses and new grads looking to start a career in the Green Industry.
It can easily be integrated into your marketing materials and elevate your brand. Leveraging your certified status on all your marketing materials and including it in your sales presentations will construct a brand image that consumers want.
It can help with recruiting by attracting potential candidates. Think Millennials only want to buy sustainable products? Think again. Millennials along with many other generational groups want to work at a company with purpose. Making sustainability a part of your company's culture can help instill a sense of purpose to all who work there.
Training gets easier. The SLM Manual and educational offerings serve as a framework to train existing and future employees on sustainable practices and proper landscape maintenance.
What's next?
ALCC's new program launched in the Fall of 2019. with a set of training sessions hosted at CPS branches in 2020. To stay up to date on important news and SLM milestones, sign up for Sustainable News emails. We promise to only inform you on important updates, trends, and SLM trainings.
CPS Distributors is a proud sponsoring partner for ALCC and SLM. For decades we have focused our goals on Smart Irrigation methods, products, and trainings allowing us to successfully educate and supply Landscape Professionals with the tools and products they need to help with water conservation.