COMPETITIVE EDGE:
How to Create Emotional Bonds, Show your Value, and Escape the Price Driven Sale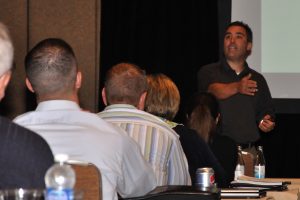 If you want to close more sales and get new innovative strategies for preserving your profitability, then this is the workshop for you. COMPETITIVE EDGE is a complete sales program designed to help you position yourself as the "contractor of choice" on every project. You will learn practical, ready-to-use selling strategies that are guaranteed to generate better results for you and your organization. Topics covered are:
Asking Powerful Questions that gain the homeowners' trust and establishes a project plan that speaks to the best interest of the client.
Crafting A "Company Story" that causes the prospect to think they'd have to be crazy to choose anyone but you for their project.
Asking Commitment Questions to summarize the company story and gain the prospect's agreement on the suitability of you as their contractor.
Creating Buy-in and Increasing Value by involving the homeowner in the design process.
How to Price Condition the prospect to help avoid sticker shock and give them a more realistic price expectation.
Making High-Impact Proposal Presentations that gets results and positions you as the contractor of choice for their project.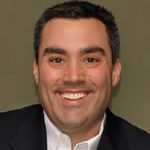 Workshop Facilitator: John DeRosa Jr.  John is the Director of Contractor Training at Heritage Landscape Supply Group/SRS Distribution. John has a wealth of experience in the contractor training space assisting customers improving their businesses. He is extremely well-respected in the contractor community and is a big asset building strong customer connectivity and loyalty.

$25.00 per person to attend
This class will be offered in two locations, Colorado Springs and Westminster.  Seating is limited!
Sign up for Colorado Springs Class – Nov. 20th
or
Sign up for Westminster Class – Nov. 21st