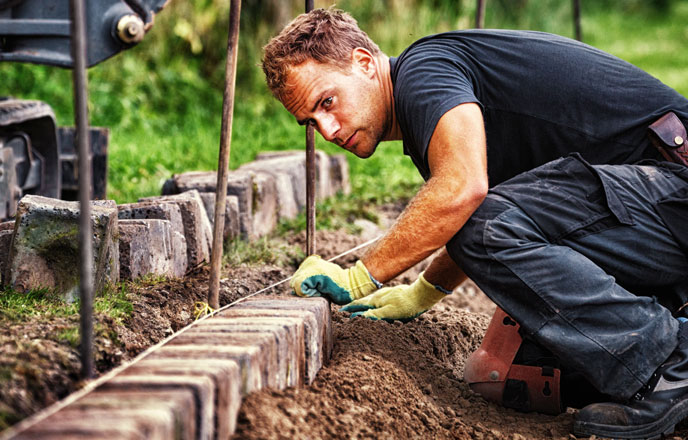 It's no secret, the landscaping industry is in a labor crisis. This year, the demand for H-2B seasonal foreign workers far exceeded the supply. In fact, requests were so high that the iCERT website was crashed 5 out of the first 10 days of eligibility as business owners scrambled to submit 97,000 requests for only 33,000 available visas. The system was overloaded! Business owners also find themselves overloaded as they try to keep up with a heavy work demand in an employees market that makes finding reliable, skilled labor very challenging.
Today's skyrocketed employee demand is the result of a booming economy in a thriving landscape industry that creates a great market for potential employees, especially those with skill & experience. Furthermore, many construction and landscape workers left their fields during the recession when the work ran out and never returned, creating a perfect storm of higher demand along with a dissipating work force. Finding reliable, knowledgeable workers is the biggest issue preventing companies from growing. Surveys show that 77% of companies in the landscaping and construction fields believe that their inability to find quality employees is hindering their growth and 80% have found difficulty finding skilled laborers.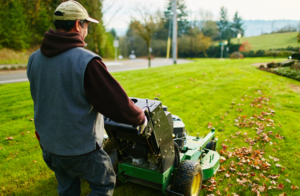 We hear it time and time again when we ask contractors what their biggest pain points are: They simply can't keep up with the demand because they can't adequately staff their company. We've even heard companies say that they have scaled back their marketing efforts because they can't keep up with the work that they already have on the table. A better solution is to invest in recruiting top employees. After all, recruitment is marketing and in today's current environment recruitment may be your most important marketing effort to continue growing your business.
So what are you doing to recruit top talent?
The key to a successful marketing effort is identifying with pain points and fears that potential employees have. Most potential employees will ask themselves the following questions when pursuing a potential employer:
Will I get treated fairly?
Will I get paid? Will I get paid well? Will I get paid on time?
Is my boss a micro-manager?
Will there be enough work? Will there be work year-round?
Will there be opportunity for promotion? Incentive?
What quality equipment will I be using? Is it kept up well? Will I drive a nice truck?
These questions are legitimate concerns for a potential employee. Your marketing efforts must overcome these pains and fears. Review the following channels you have established for your business and make sure you check the box on all efforts that can help you recruit talent.
Your Website
Your website is your very best tool to attract potential employees and identify with their fears and concerns. The overall professionalism of your website is important to establish a solid first impression, but furthermore, make sure your website checks all the boxes to attract potential employees:
Establishes clear core values of your company that makes you desirable to both customers and potential employees
What is your unique selling proposition that sets you apart from the competition (or other hiring landscape companies)?
What are your customer reviews like? Are you working with customers that are routinely satisfied with your services?
Does your website display a professional portfolio of work?
Recruitment Page on Your Website
Build out a careers page on your website. Although you may post open positions across the internet, newspapers etc. you can always link to your careers page and any potential employee will absolutely collect as much information as possible before applying for an open position. This is your chance! Don't blow it! Make sure your careers page includes the following information:
Employee Testimonials - Every boss will explain how he or she values employees, but hearing it directly from the workers is extremely valuable.
Picture of Employees/Trucks etc. - Organizations that invest in employer branding are 3 times more likely to find qualified candidates.
Employee Promotion Story - Do you have employees that started as laborers and become managers? Tell that story!
Show Company Culture - Do you offer fun events outside of work?
Show Company Growth - Is your company growing? Tell the potential employee about it! Growing companies are healthy companies with great opportunities for employees.
Unique Selling Proposition - Do you offer benefits? Vacation? Mentorship?
Organizations that invest in employer branding are 3x more likely to find qualified candidates
View an example of a successful careers page here:
View Career Page Example
Glassdoor.com
Glassdoor is a popular website where candidates can look for jobs and read authentic and transparent reviews from employees currently and formerly employed in an organization. Many small businesses have glassdoor profiles that they are unaware of. If you don't claim your page and have a negative overall rating, this can be incredibly detrimental to your company's hiring efforts. Make sure to claim or start a listing for your business on glassdoor and encourage your employees to write a review on your company profile. This is also a great way for your HR team to set your company up for success and improvement.
A work load that is difficult to keep up with is a very good problem to have! If you find yourself unable to keep up with your work demand because you can't staff the competent workers needed to get the jobs done, it's time to shift your marketing focus towards recruiting. Recruiting is marketing, and when done correctly with attention to detail, recruitment marketing can be the most important factor to growing your business.