The following article was written by CPS's very own Mike Frank:
Here we are nearing the end of another great season. We have worked hard and endured the heat and lack of rain. We are ready to kick back a little and enjoy cooler temps and generally easier conditions to rejuvenate. Our turf has been through the same and is ready for cooler weather and ready for rejuvenation as well. As we transition from summer into fall it is time to give our turf a shot in the arm to make it through fall and ready for winter.  It is time to fertilize!
---
Why Fertilize in the Fall?
This time of year we want our turf fertilizer blends to provide the best late season growing conditions possible. Most of the turf we care for in our high plains area is cool season turf. This is usually bluegrass or blends of bluegrass, perennial rye and fescues. We fertilize to enhance the turf's ability to store carbohydrate reserves in the crowns, rhizomes and stolons. These reserves help prevent winter injury and disease. It also will help provide a better winter color, increase root development as well as enhanced spring green up and improve root growth.
---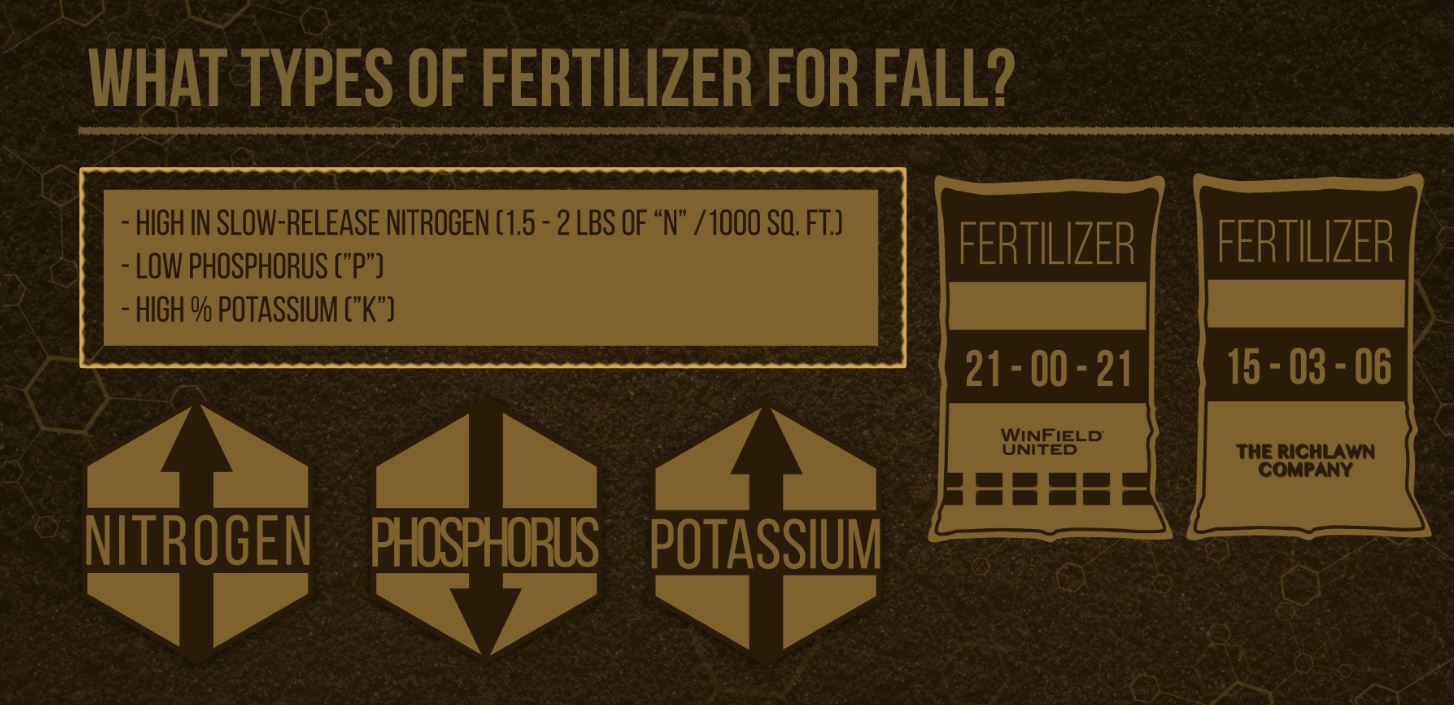 What is the Best Fall Fertilizer?
The lawn fertilizer blend we want to apply is high in slow release nitrogen at a rate of 1.5 to 2 pounds of "N" per 1000 square feet. Next, we want a high percentage of potassium (K). These two components are essential for root development, cold hardiness disease resistance and spring vigor. In your fertilizer selection try to keep the phosphorus (p) low. It is OK to have sulfur in our blends due to our soils with higher pH values and a little iron is ok too for the color it provides in the spring.
---
When to Apply Fall Fertilizer on Cool Season Grasses?
Timing of application is important as well. We don't want to apply our fall fertilizer too soon in early fall. We don't want to apply to frozen either. I feel the best time for this application is about the same time we are winterizing irrigation systems in mid to late October just ahead of the first hard frost.
View our CPS Fall Fertilizer Infographic: