Smart Irrigation Month is an initiative led by the Irrigation Association to "promote the social, economic and environmental benefits of efficient irrigation technologies, products and services in landscape, turf and agricultural irrigation." As landscape professionals and homeowners seek to use more water efficient products, manufacturers have followed suit to develop the latest and greatest in smart irrigation technology. So how does the consumer separate truly great smart product innovation from the gimmicky products riding the smart irrigation buzzword revolution?
This year, for Smart Irrigation Month we have selected some of our favorite smart irrigation products that truly make a difference in installing more efficient watering systems for your landscape.
Looking for more? Check out our online store for a wide variety of smart irrigation products.
Hunter Pro HC Controller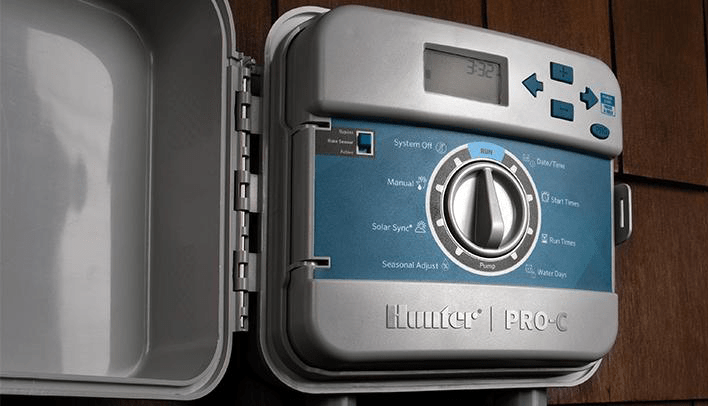 Hunter's Pro HC Controller with Hydrawise web-based software allows you to manage the controller from anywhere worldwide using your smart device or web browser. Available in 6, 12, and 24 fixed stations this controller offers Predictive Watering Adjustments to schedules based on temperature forecast, rainfall probability, wind and humidity to provide maximum water savings while keeping your clients' landscape healthy and beautiful. Add a simple-to-install flow meter and set up automatic notifications to alert you of broken pipes or sprinklers. Hunter's residential controllers offer simple, yet advanced automatic watering with an abundance of user-friendly features.
Hunter MP Rotator
With over a decade of proven performance, Hunter's MP Rotator® is a revolutionary alternative to traditional sprinkler heads and pop-up sprinkler heads that simply spray the landscape. MP Rotator nozzles feature unique, multi-trajectory rotating streams that deliver water evenly and at a steady rate. This slower application rate allows water to gently soak in at rates that soils can better absorb. In fact, using the MP Rotator to replace the sprinkler head on any conventional spray head body or pop-up sprinkler allows for a water savings of up to 30%.
Rain Bird LNK WiFi Module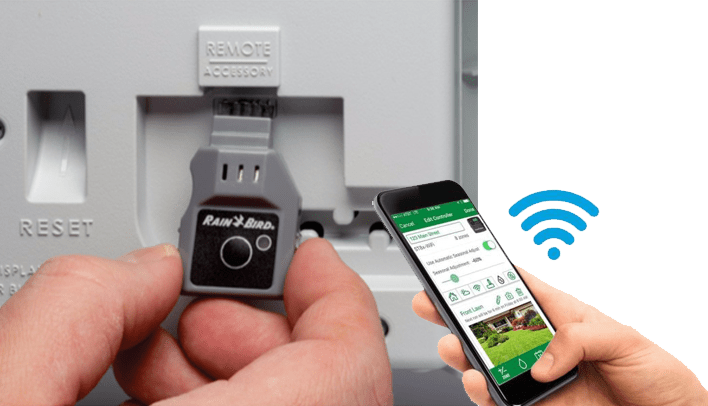 The new Rain Bird LNK WiFi Module allows easy access and control of a Rain Bird irrigation system from anywhere in the world. With the LNK WiFi Module and Rain Bird's free and easy to use mobile app, users get access to off-site management, real-time alerts, and advanced water management tools via their smart phone or tablet. This module allows for the easiest of setup with the Simple Plug and Play Design. Easily upgrade any ESP-TM2 or ESP-ME by simply plugging the LNK WiFi Module into the accessory port and open the app. It operates like a remote onsite and provides complete access to the irrigation system while offsite. Automatic weather adjustments provide daily run time changes to save up to 30% more water.
Rain Bird R-VAN Rotary Nozzles with 1800 PRS45 or RD1800 PRS45 spray body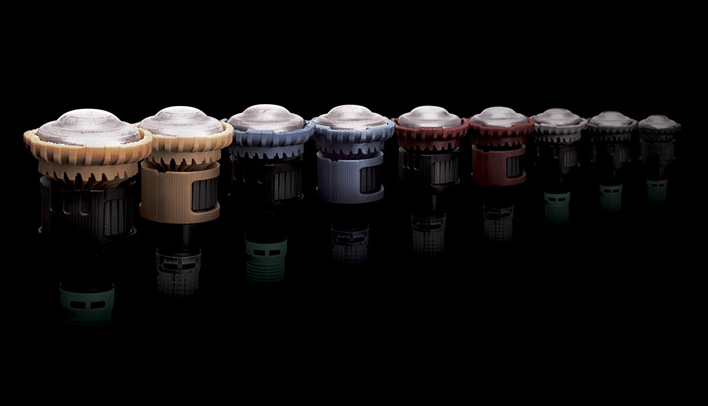 Get ready for the next generation in rotary nozzle design. The Rain Bird R-VAN line is engineered to deliver the efficient coverage while saving you time on installation and maintenance. The RVAN rotary nozzle can easily be adjust by hand, no tools needed. Pull up to flush for easy debris removal and maximum performance. The RVAN provides gentle, rotating streams with larger droplets, that can cut through wind, creating uniform coverage throughout at a lower precipitation rate. When used on an EPA WaterSense certified Rain Bird 1800 PRS45 or Rain Bird RD1800 PRS45 spray body, users get optimum performance out of the nozzle. Like the LNK WiFi Module, the Rain Bird RVAN improves watering efficiencies up to 30%.
WeatherTRAK OptiFlow XR Smart Irrigation Controller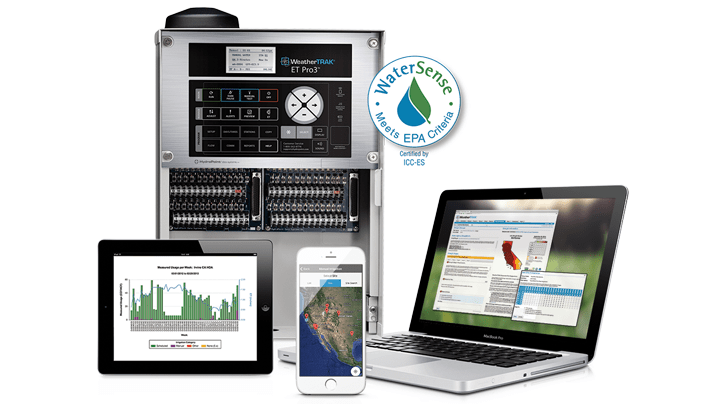 WeatherTRAK OptiFlow XR is a powerful smart irrigation controller, delivering advanced flow management for an entire site in a visual and easy-to-use interface. By enabling controllers to share information in the cloud without cumbersome wires or hard-to-manage local radios, OptiFlow XR optimizes how, when and where watering takes place within your water windows, especially at sites with complex hydraulics. Drag-and-drop management makes it simple to learn and to use. In addition, the eXtended Resolution capability provides high-resolution flow rates that let you visually diagnose irrigation issues without even visiting the site.
WeatherTRAK FlowLink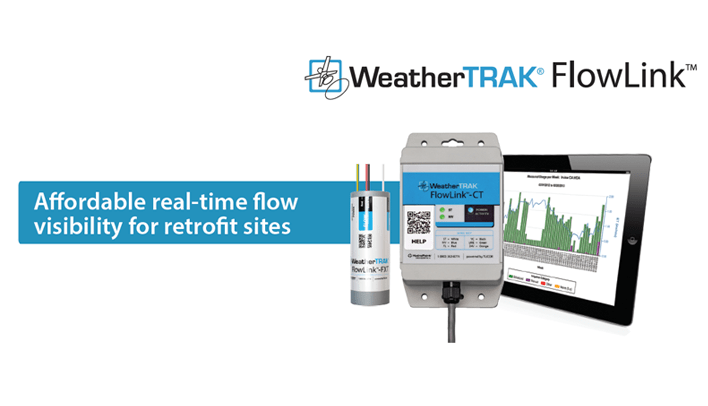 FlowLink is one of the easiest, most affordable ways to connect flow sensors and master valves to controllers on existing sites. You'll get reliable, real-time flow monitoring and alerting. FlowLink was designed specifically to avoid costly and disruptive trenching, giving you the ability to respond to catastrophic breaks and leaks.
Toro – SMRT Logic Cloud Based Landscape Control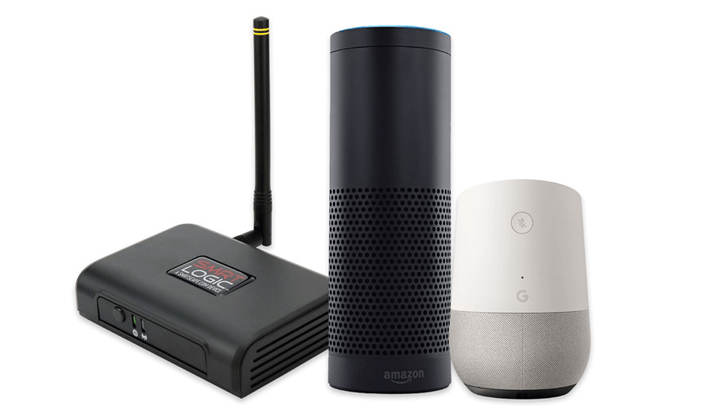 Toro's SMRT Logic™ Cloud Based Landscape Control is easy to set up and use from your computer or mobile device and can control up to 10 irrigation controllers with a single SMRT Logic. Not just for irrigation systems, the SMRT Logic can control lighting, ponds, fountains, gates and more with the wireless auxiliary relays. Simply connect the SMRT Logic Internet Gateway, register it at SMRTscape.com and configure the locations, controllers and relays. The SMRT Logic Cloud Based Landscape Control is compatible with existing TMC-424, TMC-212, and Custom Command™ Controllers equipped with Irritrol® Climate Logic® Receiver (CL-M1) or Mini-Receiver (CL-MR).
Netafim Octave Ultrasonic Water Meter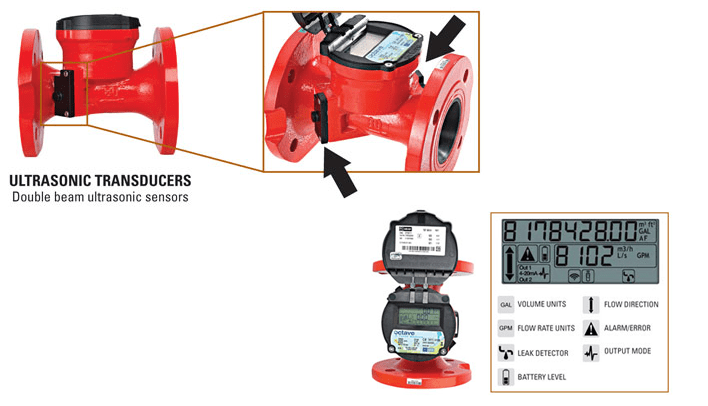 Netafim's Octave Ultrasonic Water Meter provides a precise measurement of flow rate through double-beam ultrasonic sensors. This meter is reliable. Offering no impeller or moving parts in the flow path provides for unrestricted, low pressure loss flows and reduced maintenance. Ideal for commercial jobs, the Netafim Octave Ultrasonic Water Meter is top of its class when it comes to flow control.
Munro SmartBox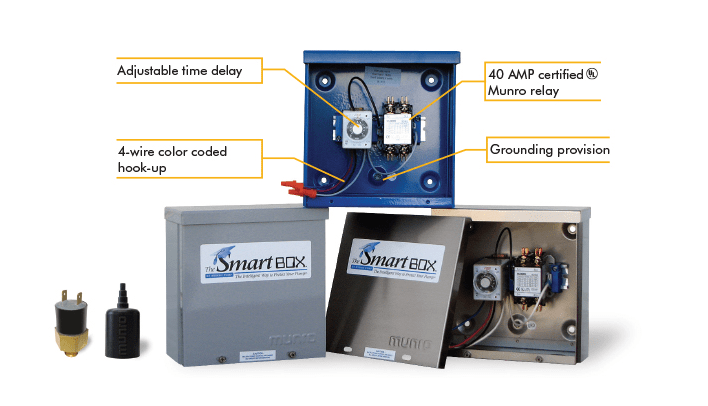 Offering pump start and pump protection in one, the Munro SmartBox includes a preset pressure sensor that cuts power to the pump if it senses pressure loss to avoid damage due to loss of prime or run-dry. The SmartBox works with any residential turf irrigation pump and can provide protection from both low water pressure and high temperatures. The Munro SmartBox provides personal protection – all external devices are powered at reduced 24 volts, lowering the risk of line voltage harming people or pets.
EasyTurf Ultimate Natural
Perfect for residential and commercial applications, Ultimate Natural mimics natural grass with olive and field green c-shaped blades, along with nutmeg colored thatch to give it that natural, realistic look and feel.  Aside from its aesthetics, Ultimate Natural comes with EasyTurf's 100% permeable, patented, MaxxFlow® backing, allowing liquids to drain freely at every stitch point. This revolutionary technology makes Ultimate Natural the ideal choice for any, and all, weather conditions the Rocky Mountains have to offer including UV protection ensuring a long-lasting, beautiful lawn that stands the test of time.