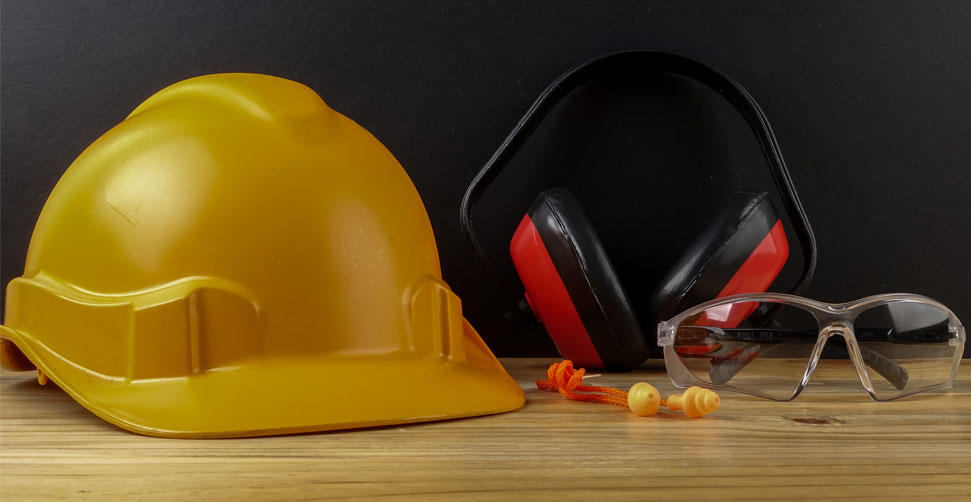 Supervisors in the landscaping industry must prioritize the health and safety of their workers above all other matters in their daily operations. Outfitting your employees with the proper PPE (personal protection equipment) is essential to meeting safety guidelines in the workplace. A basic understanding of industry standards and regulations will help you properly outfit your team.
While some landscape workplace hazards are obvious, other hazards, like noise-related hearing loss are more gradual and may go unnoticed at the time but could have long-term effects on workers. Often times, the business of the season distracts us from our most important priority: Overseeing the health and well-being of our employees.
Examples of Landscaping PPE:
Eye (safety goggles, glasses)
Face (safety shields)
Head (hard hat)
Feet (safety shoes)
Hands and arms (gloves)
Hearing (earplugs, muffs)
Respiratory (respirators)
Activities Requiring PPE:
Creating sharp flying debris
Using a chainsaw
Cutting or chipping concrete
Using loud machinery
Handling harmful chemicals
Applying pesticides and other harmful chemicals
This article is a guide for landscaping crew managers to determine and provide the necessary PPE (personal protection equipment) necessary to keep your workers protected throughout the season.

When selecting Head, Ear & Eye Protection it is important to know what standards are required in your working environment
---
Head Protection – Hard Hats
Hard hats are available in a variety of colors, suspensions and designs. However, what is most important is that your hard hat meet the ANSI/ISEA Z 89.1 standard with either a Type 1 (Crown of head impact) or Type II (Crown plus swinging or off center impact) rating. We recommend Type I for the Landscape/Irrigation industry to protect from both falling objects such as tree branches or debris. At CPS we offer a 4 point suspension which is the most popular in the industry that meets all ANSI/ISEA Z89.1-2014 Type I, Class E (electrical rated hard hats), C & G requirements.
These are made in the USA and come in White with a Full Brim or Cap Style and comfortable ratchet adjustment that sits firmly below the nape of your head and also meet LT(Low Temperature) standards.
Inspect the hard hat before use. Look for:
Headband stretched or worn
Headband fits comfortably
Shell is dented, cracked, or visibly damaged
Check hard hat after use, if damaged, discard it
Wash the shell frequently with hot soapy water
Store hats in a cool, dry place
Hard Hat FAQ
Hard hats will NOT LAST FOREVER! Over time, hard hats protective properties will be degraded by exposure to workplace environments such as temperature extremes, chemical exposure, sunlight and normal wear and tear. It is reccommended that a hard hard should be used no more than 5 years. To determine the age of a hard hat, look for the date under the brim of the hard hat.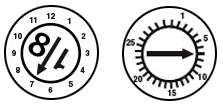 Hard hat production dates are found under the lid or on top of hard hats. In the pictured example, this hard had was made on July 7th, 2018
This depends on the make and model of your hard hat. If the suspension attachment points on your hard hat are the same from front to back, the suspension can be reversed and the cap worn with the brim facing the rear and still meet the requirements of the applicable protective headwear standard. Be sure that the suspension has been reversed so that the nape strap is in the rear. Many hard hat manufactures now offer swing-style suspensions that allow for you to quickly reverse the direction of your hard hat. To be certain your hard hat is reversible, look for the reversible logo under the lid.
Currently, there are no requirements or tests to examine the effect that a cap or any other object worn inside a hard hat may have on hard hat performance. Therefore, it is recommended that hard hat users should never carry or wear anything inside a hard hat for the following reasons:
A clearance must be maintained between the hard hat shell and the wearer's head for the protection system to work properly. An additional cap or other object may limit this clearance.
Wearers may be unaware that the cap or object contains metal parts, such as a metal button at the top of a baseball cap, which may diminish the dielectric protection provided by the hard hat.
Under no circumstances should any item be placed above or below the crown straps. This will affect the performance of the hard hat.Users should note that some products, such as fabric winter liners and cotton sunshades, are designed to work in conjunction with hard hats.

You should never paint a hard hat because the paint can damage the hard hat's shell reducing the degree of protection provided. The use of self-adhesive stickers by individual users to "personalize" their hard hats or for other marking or identification purposes is a common practice. Because of the type of adhesive used in typical pressure-sensitive stickers, there is very little potential for chemical interaction between the adhesive and the helmet shell, and their use would not be expected to negatively affect the performance of the helmet under normal conditions. Adhesive stickers should be placed at least ¾" away from the edge of the helmet, and the area of the helmet covered in this way should be kept to a practical minimum to permit regular inspection of the helmet shell for signs of damage from use or aging. If any surface cracks, however small, should appear on the shell surface, either in the vicinity of the stickers or elsewhere, the helmet should be removed from service and replaced immediately.
| Class | Level of Protection |
| --- | --- |
| A | Resists impact and penetration. Provides limited resistance to electricity. |
| B | Resists impact and penetration. Provides high resistance to electricity. |
| C | Resists impact and penetration only. No resistance to electricity. |
---
Eye Protection – Safety Glasses & Goggles
When is comes to safety glasses and goggles these days it seems to be all about the coolest styles. However, when selecting the proper eye protection, it is important to first make sure that your safety glasses or goggles meet the ANSI Z87.1 Impact Standard, just look for the ANSI Z87.1 marking on the inside of your glasses, find a style that works for you, make sure it's comfortable and you are good to go! While looks aren't important, anything that encourages your workers to wear their safety equipment is a bonus, so go ahead and pick some good looking shades for the crew!
Wearing safety glasses, goggles, or a face shield will protect you from the following scenarios:
Flying chips or particles
Electrical sparks
Chemical gases or vapors
Harmful light
Fertilizer solutions, acids, pesticides, etc.
Dust
Swinging objects like ropes or chains
When selecting a pair of glasses consider the environment – outdoors, indoors or a bit of both. At CPS we offer indoor/outdoor lenses, tinted and clear to cover all applications. One of our most popular sellers is the Octane series. They are light weight, super flexible and come in numerous lens tints, even polarized.
---
Ear Protection – Plugs & Muffs
Since 1971, it has been estimated that occupational hearing loss compensation has exceeded $20 billion. The most prevalent occupational health concern over the last 25 years is noise-related hearing loss. The use of hearing protectors is detailed in the
Occupational Noise Exposure Standard – 29 CFR 1910.95
Section (i) of this standard states:
Employers shall make hearing protectors available to all employees exposed to an 8-hour time-weighted average of 90 decibels (dB) or greater at no cost to the employees
Since 1971, it has been estimated that occupational hearing loss compensation has exceeded $20 billion.
Anything over 85db is considered dangerous and a good rule of thumb is: if you must shout to be understood while standing one arm length distance then the back-ground noise is hazardous.
| Noise | Decibels |
| --- | --- |
| Conversational Voices | 60 |
| Idling Tractor | 80 |
| Conveyor | 80 |
| Diesel Truck | 90-95 |
| Power Lawn Mower | 90-95 |
| One Leaf Blower | 90-100 |
| Power Tools | 100 |
| Chain Saws | 110 |
Hearing protection options come in both ear muff and ear plug options. Pay attention to the NRR (Noise Reduction Rating) of the product to decide if the noise reduction capabilities fit your needs. At CPS we offer a variety of ear plug and ear muff protection options ranging from NRR 23db – NRR 32db depending on your needs.
---
High Visibility Garments – Vests, Shirts & Jackets
The national standard for the performance requirements of high visibility safety apparel is
ANSI/ISEA 107-2015. This sets the standard for the performance requirements of high visibility safety apparel and addresses the worker's need to be seen through the use of high visibility garments, also known as conspicuity. Understanding that the risk of not being seen in high traffic areas increases exponentially as vehicle speeds increase. The mortality rate of someone hit by a moving vehicle increases from 5% at 20 MPH speeds to 85% at 40 MPH speeds, so making sure you have on the appropriate Hi Vis clothing is huge. Safety Vests generally come in Orange or Lime Green with a Class I, 2 or 3 rating and an for O(Off Roadway), R(Roadway Occupational Use) or P(Public Safety, Emergency Responders, Law Enforcement Personal) signification.
At CPS – although we have access to any number of vests, jackets and shirts we stock two standard 100% polyester mesh Class 2 (R rated) vests. A 4 pocket Economy Mesh Zipper Vests with reflective strip and a 6 pocket Contrasting Trim zipper version both in Lime Green or Orange. These Class 2 vests meet all ANSI standards for workers near public access roadways performing tasks that divert their attention away from traffic moving at speeds in excess of 25 mph. However, if a worker is more regularly near roadways that have traffic moving in excess of 45 mph in a high-risk environment or coned section of highway a Class 3 vest should be considered.
Keep in mind that we can have your company logo printed on these vests or any of the garments we sell. This gives a nice upscale image to your company workforce.
---
Hand Protection
Gloves can protect hands and forearms from cuts, abrasions, burns, punctures, contact with hazardous chemicals, and electric shock. Choosing the right glove for the job is important. For example, choosing a cotton glove to work with chemicals is a bad choice. Some situations are not appropriate for gloves such as working with moving machinery.
| Type of Glove | Level of Protection |
| --- | --- |
| Metal Mesh/Kevlar | Prevents cuts from sharp objects like blades, cutter bars |
| Leather | Handling stones or wood chips, sparks, moderate heat |
| Cotton Fabric | Dirt, splinters and abrasion; not for working with sharp materials |
| Rubber, Vinyl Neoprene | Protects from chemical being used or handled |